RESPONSIBILITY
ESSE Studios relentlessly questions and refines its approach to defining 'sustainability'.

Grounded in the principles of "RE-THINK and RE-CONSIDER", the brand fuses timeless design with transparent practices. From sourcing 95% certified fabrics to championing circular solutions and supporting local artisans.

ESSE champions sustainability throughout its supply chain, advocating for mindful consumption and ongoing innovation.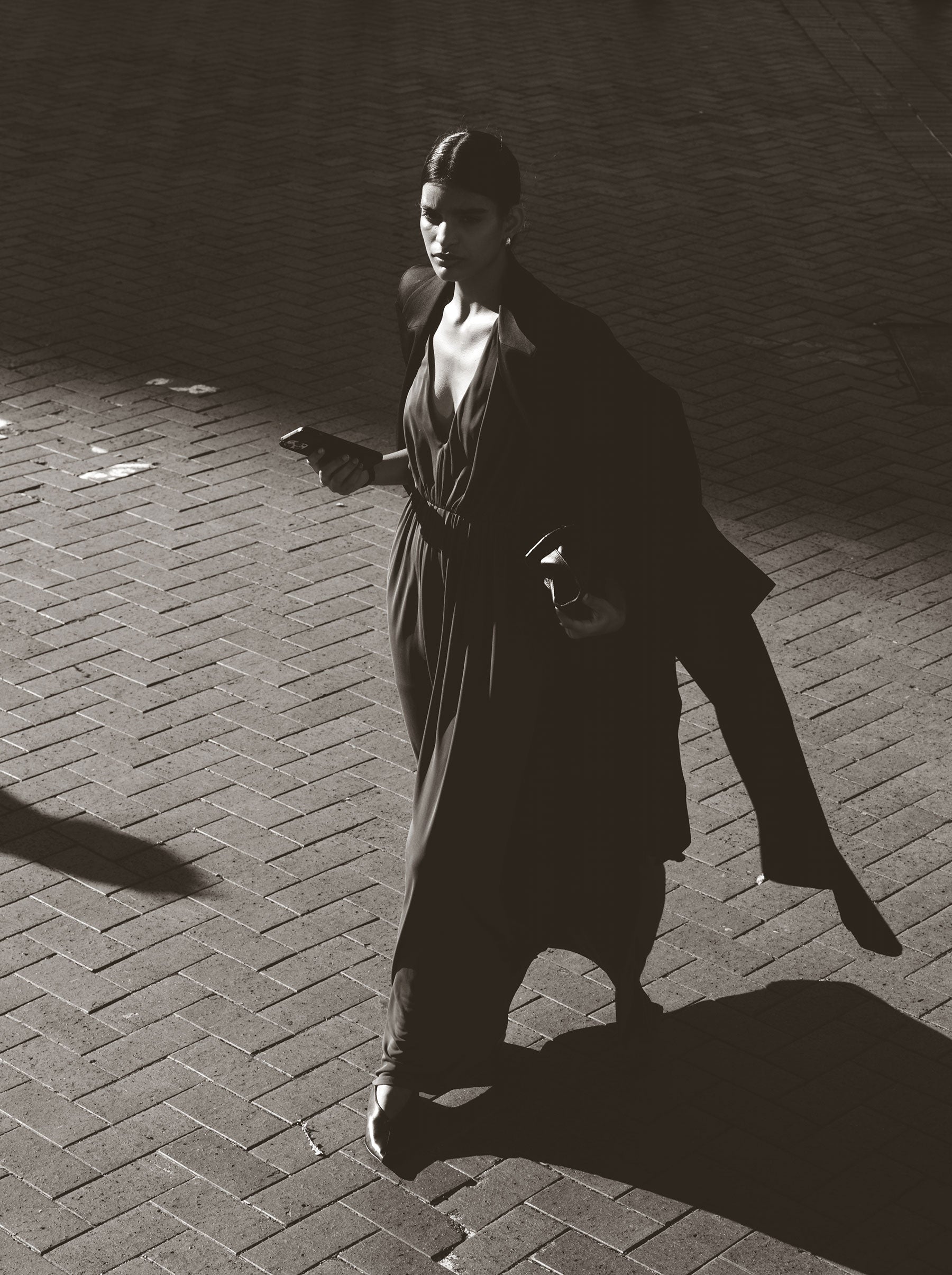 RE-THINK and RE-CONSIDER
That's our RE-SPONSIBILITY
"As a designer it's my responsibility to edit, curate, consider and constantly question myself - as both a brand and a business, to build something that is purpose-led and allows us to take the time to create something thoughtful and considered, yet also of high quality and craft. It's not about being perfect but learning together, being open and transparent about the obstacles and challenges, and ultimately the impact of our industry." 
- Charlotte
"RE-FRAME" - The Editions, a shift in mindset
Reframing the fashion calendar and expanding outside the current production model, the ESSE Editions are a season-less edit of wardrobe ESSEntials. Released bi-annually, each Edition is a curated capsule of 'future classics', designed to go back with the last. A timeless approach to design, allowing the customer to thoughtfully build upon their forever wardrobe and reminding them of the importance of investing in pieces with enduring value. It questions consumption behaviours and encourages a more mindful approach to buying. Rather than pre-producing styles that contribute to industry waste, we are constantly questioning how the product is being delivered. We release in limited volumes and only recut what warrants guaranteed sell-through. The brand also chooses not to partake in sales, a reiteration of the way in which the pieces are designed - to transcend trends and retain value.
"RE-DEFINE" - Designing with Purpose
Good design solves problems, it doesn't create them. Each Edition is therefore carefully curated and designed with purpose, creating quality pieces with refined performance for longevity. Sustainability for ESSE means approaching design in an investigative and analytical way, yet conversational and ever-evolving- ensuring we are being nimble and rethinking our process at every turn. This is an intuitive process, in which we rationalise what is truly essential, blending both needs and wants. Ultimately, conceptualising the collection and editing it down to a final selection of styles. Every style is finished with a discerning eye, ensuring all considerations have been met, from responsible fabric choice to a good fit. 
"RE-CONSIDER" - Fabrics 
The sustainability sphere is constantly advancing when it comes to fabrications, and our practise is to therefore consistently reflect on and reconsider our choices. We work directly with the highest quality fabric mills globally, and keep the conversation collaborative to explore better ways to improve the supply chain together. It is our responsibility to encourage all parts of our supply chain to question their own impact, ensuring we are growing together and working toward the same goals.
"RE-TRACE" - Our Local Supply chain
98% of ESSE garments are made locally by over 10 specialty makers in Sydney, Australia. We have a strong relationship with our artisans and transparency in every step of the production process, touching base daily and working in unity. This transparency ensures worker protection and support and keeps the process as intimate as possible. Manufacturing in the same city as our head office operations not only supports local employment and industry economics, it also dramatically reduces the brand's environmental impact and carbon footprint. 
Reducing our carbon footprint and nurturing local manufacturing is paramount to us at ESSE. One of our partnering mills is based in Melbourne and is a 90-year-old, family-operated business. They knit, spin and dye locally in Melbourne - a rarity to find fabrication itself manufactured in Melbourne. The garments are then sewn in Sydney. Working directly with the artisans means we stay close to the craft and can workshop issues as they arise, allowing us to also save waste by reducing faulty or incorrectly sewn garments. 
Our packaging partners are environmentally-minded Australian companies, including Hero Packaging and Pack Queen. Our Hero Packaging satchels are home compostable and our Pack Queen boxes are fully recyclable. The sustainability dial in this space is always shifting, and minimum orders can be high. We acknowledge there is not one perfect solution here and we are committed to reevaluating our choices whilst balancing the most sustainable option - which is to always use what you have first.
"RE-CYCLE, RE-PURPOSE, RE-SELL" - Circular solutions
Setting the agenda in sustainable luxury, we are exploring ways to partake in the circular economy. We are pioneering an initiative in which we reuse our excess fabrications to reimagine our waste. With 70% of a garments total climate impact in the raw material and growing phase, the brand advocates for recycled materials and is looking to increase and diversify this offering in future Editions. 
We want to reimagine more mindful ways for the ESSE woman to interact with and add value to their wardrobe. With a firm belief in UN Sustainable Development Goal No. 17 'Partnership for the Goals', we connect with collaborative partners and opportunities to explore this. This led to our partnership with rental platform RNTR and other peer-to-peer re-sell technology due to launch in 2022.
"RE-CONNECT" - Social initiatives
We have a strong desire to produce an inclusive space - a single collective with a potent spirit and shared creative energy. Giving back through philanthropic initiatives is a pillar of the brand, from providing direct educational experiences for others, raising awareness around particular topics to donating directly to the cause. Sharing is a key word here. Sharing information, resources and passing the microphone to ensure the livelihood of our craft and our people. In 2020, founder, Charlotte, partnered with the Indigenous Fashion Projects (IFP) program, where she mentors First Nations designers- an invaluable experience for both teacher and student. 
"RE-CALIBRATE" - Our Ethos
ESSE started the process of becoming B-Corp certified in 2022, a testament to the pioneering, responsible business we want to be. With an ethos to 'make sure you are better than the last', ESSE is determined to find solutions and take ongoing steps in the right direction. With cutting-edge discoveries, technological advancements and innovations happening constantly, we won't always get it right – but we are dedicated to ongoing learning, data-driven decisions, education and transparency on our journey.  Never do we believe we are perfect, and there is always more to achieve. As our business shifts and grows, our initiatives in the space will renew, expand and evolve. We believe in staying as up-to-date as we can, staying nimble and innovative in our processes. We are committed to full transparency in this journey and any questions can be emailed directly to: info@essestudios.com